Resident Internships
Serious students of sculpture will gain invaluable knowledge through their participation in our Intern Program as studio assistants. In return for maintenance of the campus and assistance to instructors, interns are compensated with a small stipend, in addition to room and board. Resident Interns take part in workshops, work independently, have access to our art studios for learning and creating, as well as sculpture tools, materials and supplies, and constitute a vital presence at the CSSC. Intern selection takes place in the early spring for the following season.
CALL TO ARTISTS: 2024 SUMMER SCULPTURE RESIDENT INTERNSHIPS
Students are invited to apply for a summer resident internship with the Carving Studio & Sculpture Center, West Rutland, Vermont, during the 2024 workshop season. Studio interns become part of our dynamic arts education community and enhance their learning experience. Interns benefit from interactions with instructors and participants in up to 30 workshop sessions, as well as diverse Artists in Residence from around the world. Resident Interns are on duty for 30 hours per week and receive a stipend, lodging and some meals.
QUALIFICATIONS: Serious students of the fine arts, working towards bachelors' degree, good interpersonal skills, hard working and willing to pitch in to assist with the range of tasks needed to run a non-profit sculpture education center including assistance with workshop participants, instructors, artists in residence, grounds and tool maintenance.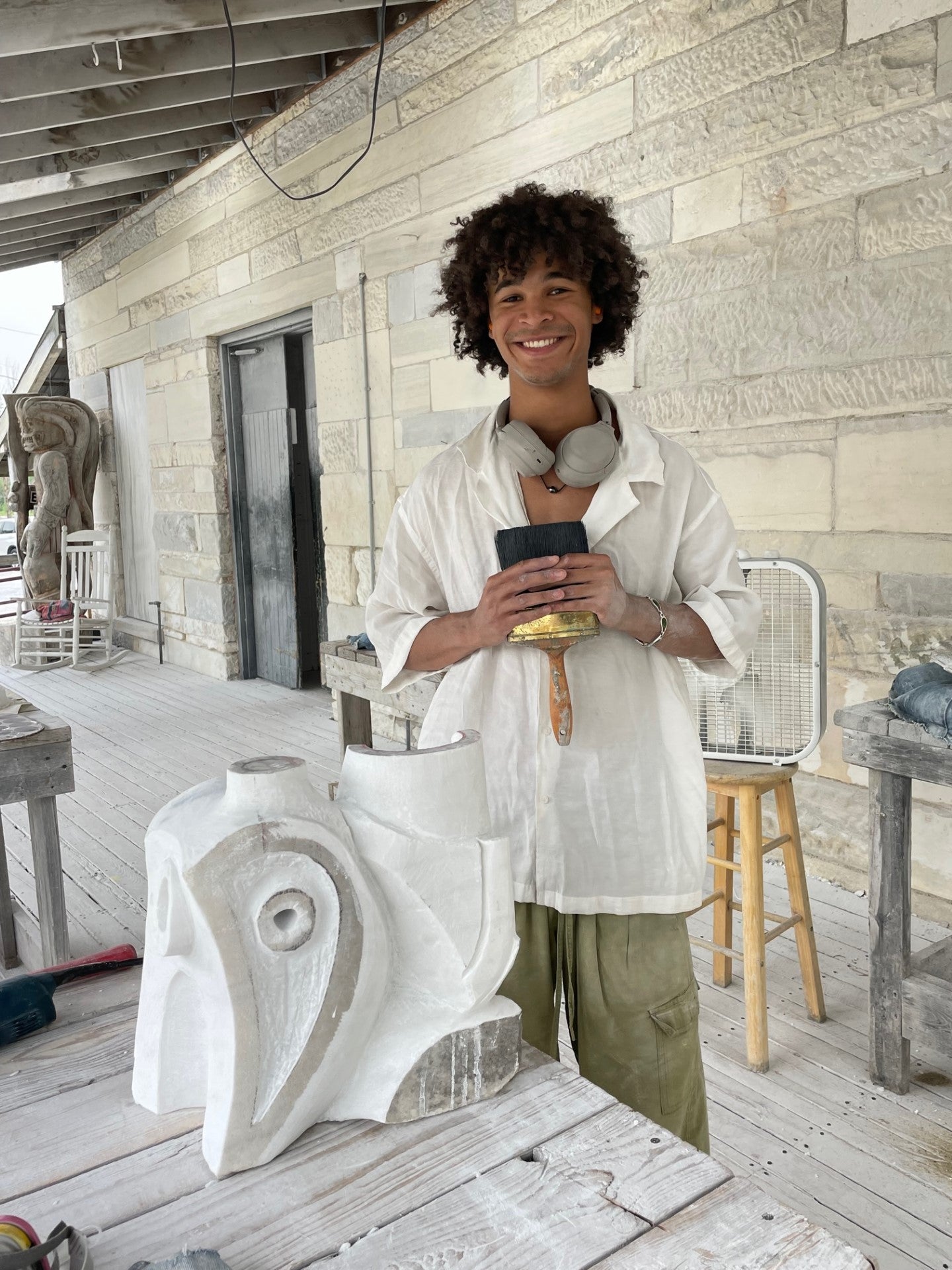 To apply, please send a resume or brief biography, 6 to 10 images of recent work, and a letter stating how this experience may influence your development as an artist. Be sure to include the dates that you are available (June-August).
Applications may be emailed to
info@carvingstudio.org or mailed to:
The Carving Studio & Sculpture Center
P.O. Box 495
West Rutland, VT 05777

Deadline to apply is March 15, 2024.
For more information, please contact us at info@carvingstudio.org or (802)438-2097.
Resident Interns who are enrolled in a Fine Arts degree program may be able to earn college course credits for their participation. The prospective Resident Intern should contact his or her college for more information on whether this is possible.